I Developed an App to Connect My Apple Watch to a Garmin, Wahoo, or Any Other BLE Bike Computer
The Apple Watch tracks heart rate very accurately and I'd love to replace my Garmin HRM chest strap with the heart rate reading from the watch, so I built the "HRM Heart Rate Monitor" to do just that. This is the story why I did it, how it came to be, and how I'm using the HRM app for my cycling.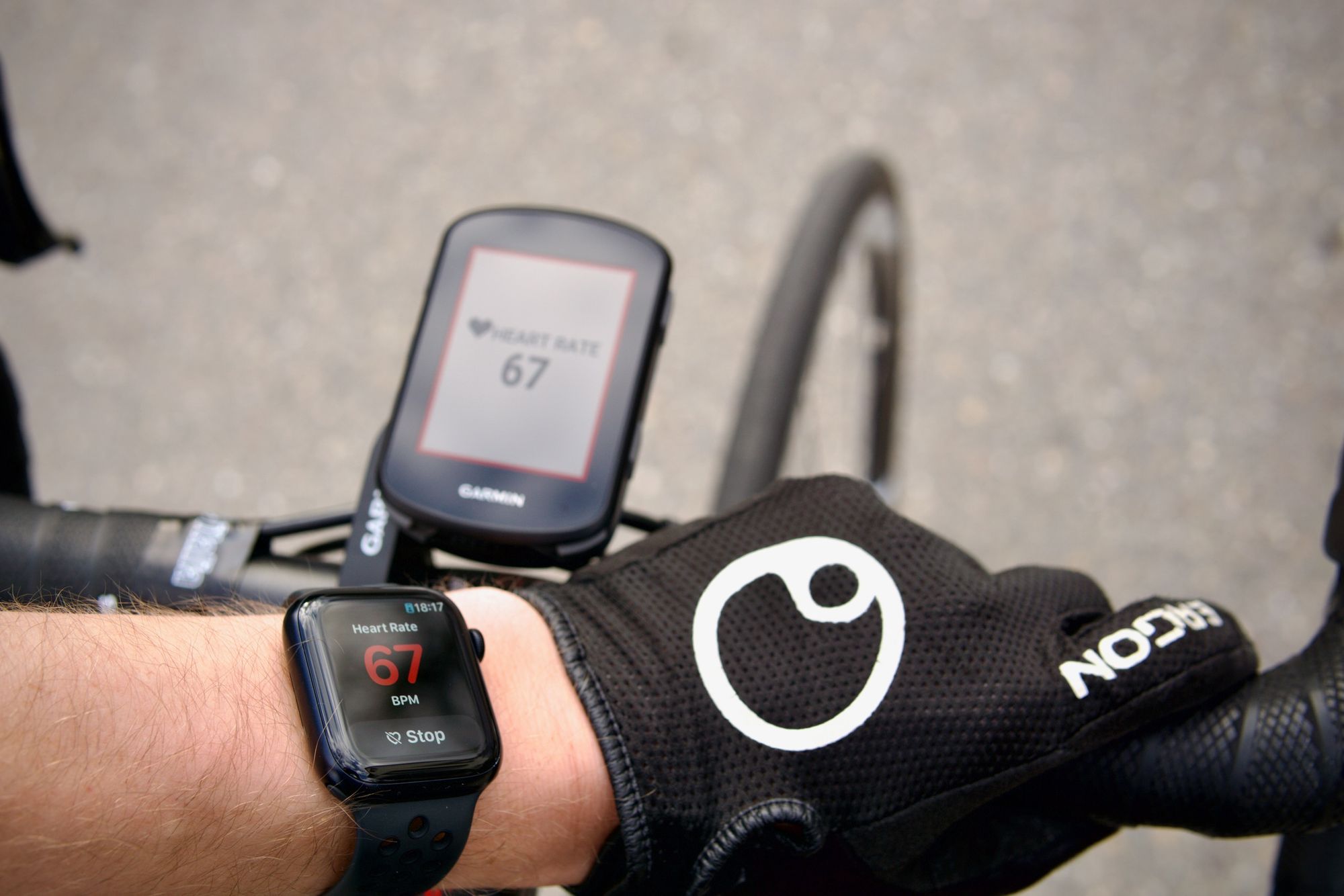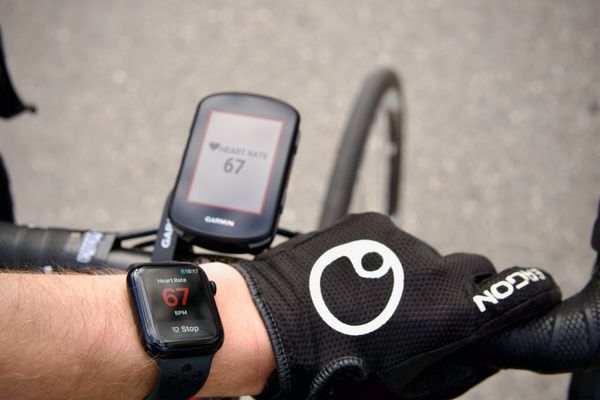 Road cycling is one of my favorite hobbies and I train almost every day. My bike is equipped with a power meter and I use power and heart rate as my main indicators of effort during cycling as well as my main metrics when analyzing my workouts. To track all of my indoor and outdoor cycling, I'm using my Garmin Edge and the Garmin Connect platform.
Recently, after years of trying not to, I bought an Apple Watch. What held me back from the Apple Watch for so long was its incompatibility with most of the fitness equipment, such as my Garmin Edge. I wanted to use it mainly for fitness, and having to be locked into the Apple universe wasn't my desire. Furthermore, I can't connect my power meter to the Apple Watch, so switching to the Apple Fitness ecosystem isn't an option for me.
The Apple Watch tracks heart rate very accurately and as I'm anyway wearing the watch on a ride, I'd love to replace my Garmin HRM chest strap with the heart rate reading from the watch. Searching the web, I really found no way of doing this, except for buying a $60 "Watchlink" hardware piece to strap onto your bike. I didn't want to have more stuff, especially more batteries to take care of, on my bike.
Being a developer, I checked the options and figured that there must be a way to connect the Apple Watch heart rate reading to my Garmin Edge over Bluetooth. After a quick feasibility study, I set out to develop the ideal Apple Watch heart rate app for my cycling. I did that whole project for me and without much ambition for widespread usage. However, after getting so much positive feedback, I wanted to share this with you.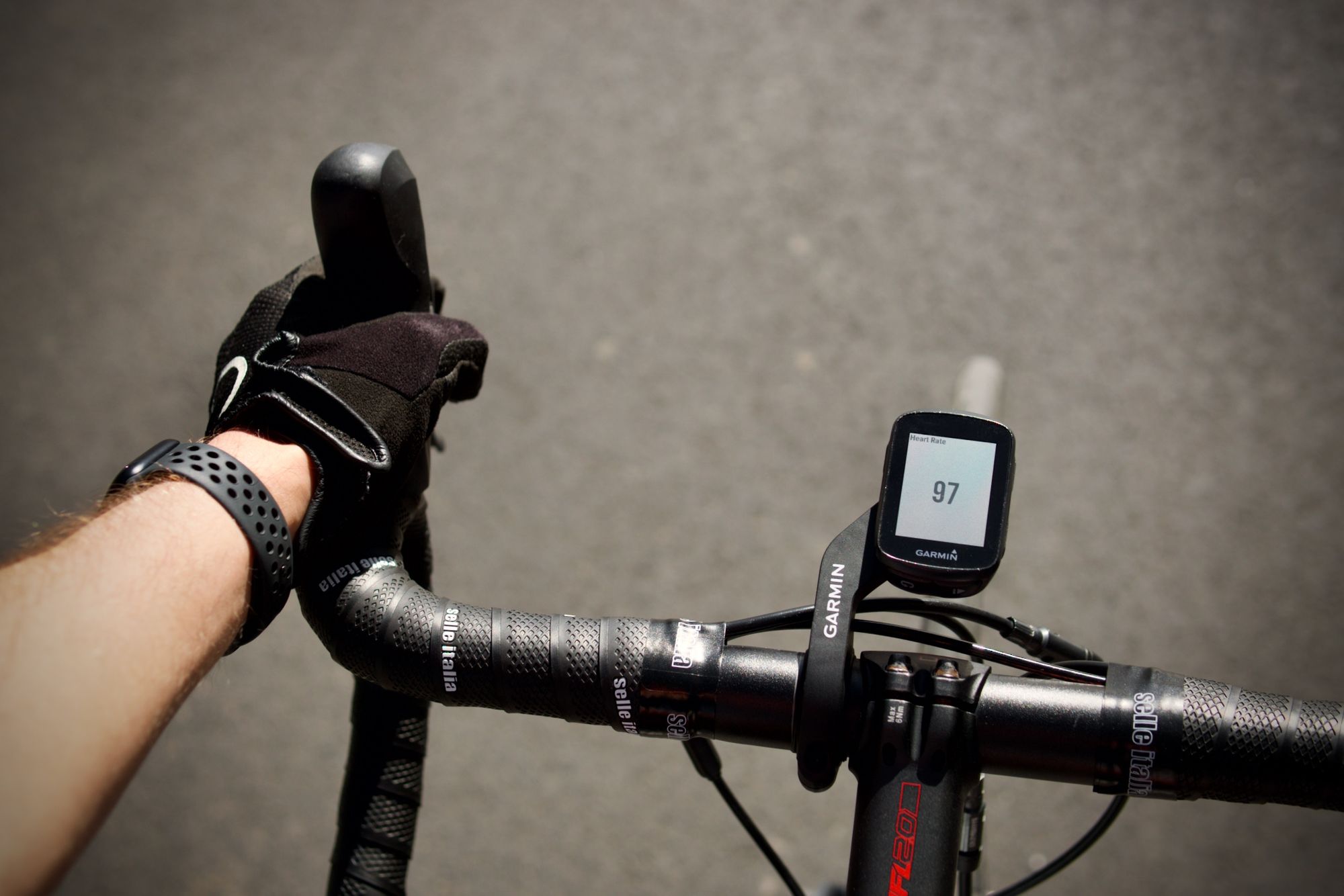 I called the app the "HRM Heart Rate Monitor" and it really is just that: An alternative to any other ANT+/BLE heart rate monitor by using the Apple Watch's heart rate sensor. As Apple doesn't allow certain Bluetooth functionality on the Apple Watch directly, the system is using the iPhone as an intermediary (similar to the mentioned Watchlink hardware piece) that then connects to any Bluetooth (BLE) compatible cycling computer.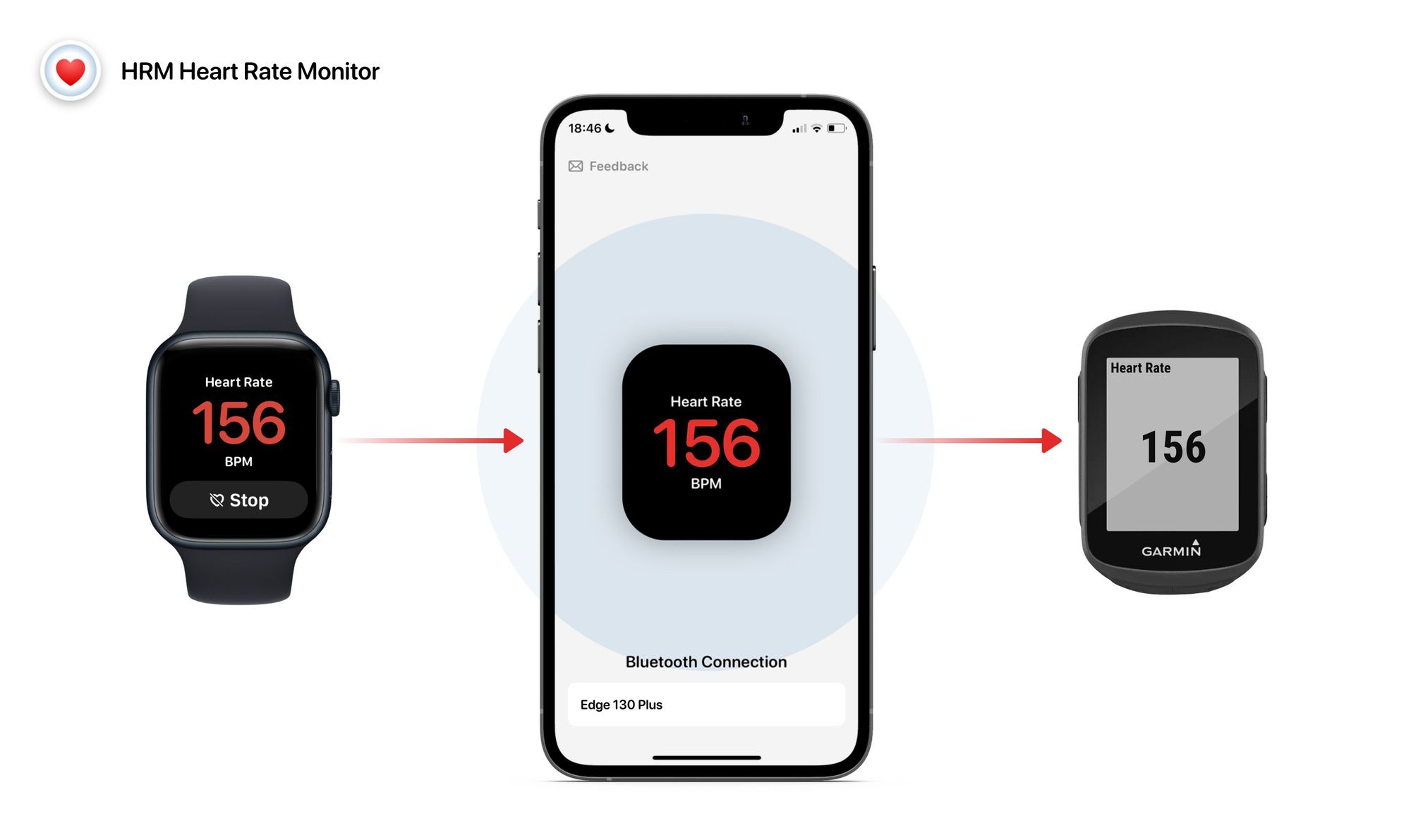 The app is compatible with the Garmin Edge, Wahoo ELEMNT, Hammerhead Karoo, and others — really any fitness equipment that supports the BLE heart rate standard. The Bluetooth transmission happens in the background, so the iPhone can just be kept in the back pocket without having the HRM app open. The experience is really pretty seamless!
As for features, I wanted the app to be as simple as possible and reliably provide heart rate readings to the cycling computer without taking the focus on the app. Therefore, it prevents any duplicate workout tracking, heart rate zones, or anything else that would just be redundant alongside the Garmin Edge / Garmin Connect tracking.
With this simplicity in mind, I'm very happy to have achieved my goal of replacing my Garmin HRM chest strap — I really only used it once since having the app!
If you want to try the HRM app, you can get it on the App Store directly or by searching for "HRM Heart Rate Monitor".
And if you do try it, I'd be very happy to receive your feedback on what you think about my little app. Happy training!
---
---
Share This Article