No ANT+ on Apple Watch to Broadcast Heart Rate? The HRM App Adds the Missing Link!
I wanted to have the ultimate Apple Watch® heart rate monitor to track heart rate for my cycling training – so I built the HRM Heart Rate Monitor App that does just that.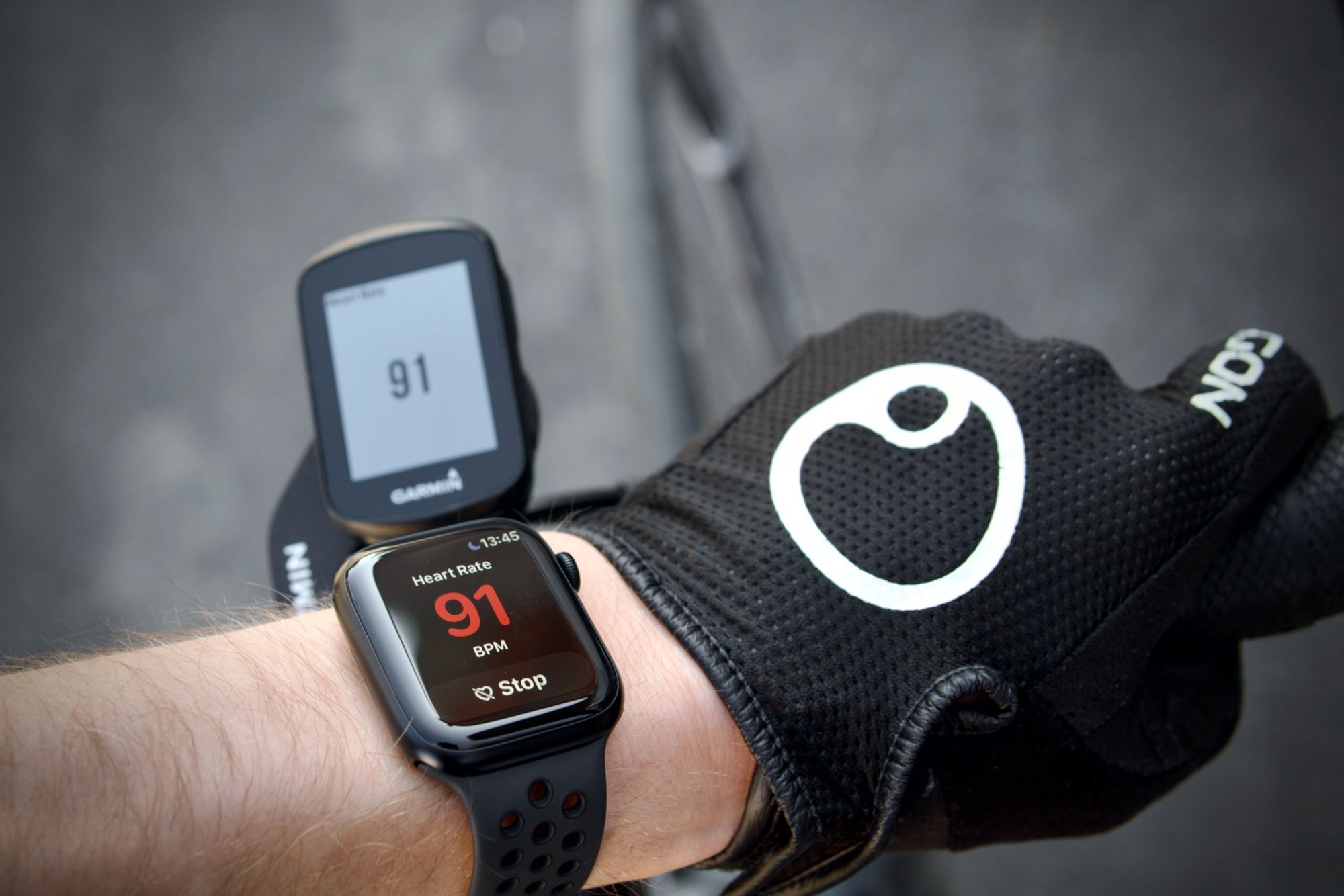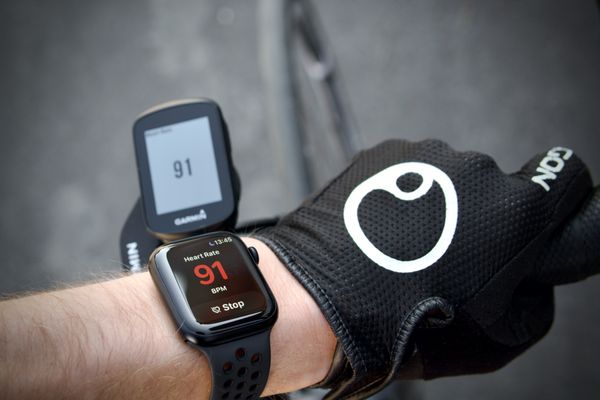 Tracking your heart rate while cycling, whether indoors or outdoors, provides valuable information about the intensity of your workout. By monitoring heart rate, you can ensure to train at the right level of intensity to achieve your desired results, such as improving cardiovascular fitness, burning fat, or building endurance. Heart rate is tracked using a heart rate monitor – most likely a chest strap. But there's another way: By using the Apple Watch.
No Extra Hardware Required – Just You, Your Watch, And Your Phone
The HRM Heart Rate Monitor app reliably sends heart rate data via BLE to any compatible cycling computer.

Looking for a simple and reliable way to track your Apple Watch heart rate with your cycling computer? The HRM Heart Rate Monitor app may be the answer you've been looking for – it's a bit like adding ANT+ to your Apple Watch.
Curious? Check out my Garmin Edge connectivity video here:
Unlike other pairing solutions that require additional hardware to connect your Apple Watch to your Garmin Edge, Wahoo ELEMNT, Hammerhead Karoo, or another ANT+/BLE cycling computer, the HRM app works without any extra gear – just your watch, your phone, and your bike.
The Apple Watch boasts a phenomenal heart rate sensor – so why use additional gear when you already have one on your wrist?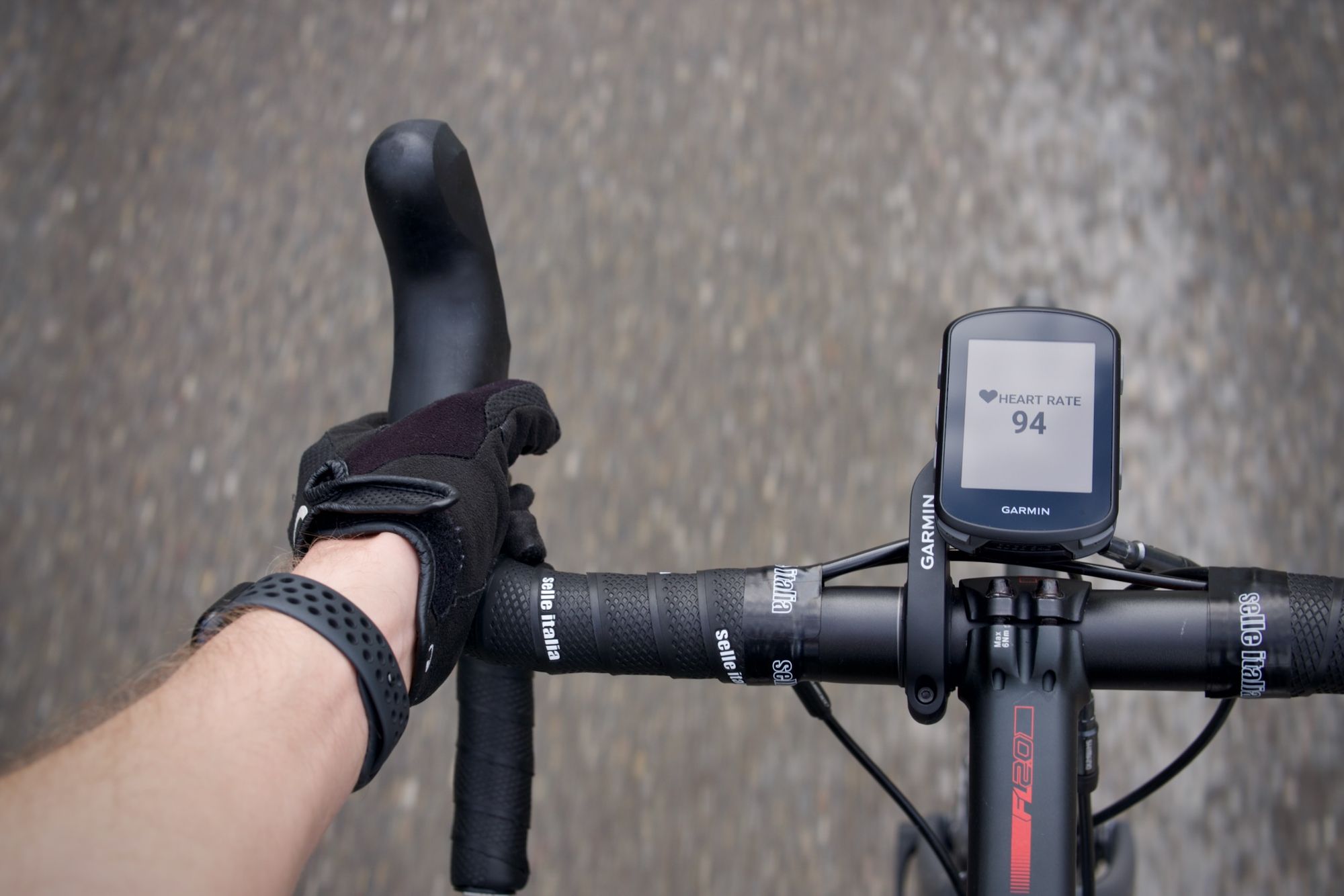 Say goodbye to uncomfortable and expensive chest straps. The HRM app provides accurate and consistent heart rate monitoring that you can count on, whether you're a hobbyist or a serious cyclist. You can even leave your iPhone in your back pocket - the app works seamlessly without any impairment to your phone.
Key Benefits
💆‍♂️
More comfort, less clutter: Enjoy a more comfortable ride without the discomfort and hassle of chest straps.
⌚
No additional gear required: Simply wear your Apple Watch®, your iPhone®, and start riding. Compatible with almost any ANT+/BLE-equipped cycling computer such as the ones from Garmin and Wahoo.
🚴‍♂️
Simple and easy to use: No complicated settings, redundant tracking of your workouts, training zones, etc. – just a simple and reliable alternative to traditional chest straps.
User Reviews
Garmin Edge Explore ⭐️⭐️⭐️⭐️⭐️
by AME9229 – Mar 17, 2023

This app is amazing! Saved me from having to wear a separate HRM using a bike computer as the Apple Watch isn't supportive of ANT+. Well done to the developer!
works very well ⭐️⭐️⭐️⭐️⭐️
by t_al – Jun 30, 2023

Works perfect with my Hammerhead Karoo2 and let's me add heart rate to my commute rides. Support is superb as well. Love it.
Fantastic App ⭐️⭐️⭐️⭐️⭐️
by Yodamike – Apr 5, 2023

This is a game changer for me. Works like a dream 100% recommended
Download
Upgrade your cycling experience today - download the HRM Heart Rate Monitor app and transform your Apple Watch into a reliable heart rate sensor.

Already got the app? Check the user guide to find the information you need.
Frequently Asked Questions
What fitness equipment is compatible with the HRM App?
Generally, every fitness computer that implements the Bluetooth (BLE) Heart Rate standard. Unfortunately, not all devices allow connections from phones. I keep a device compatibility list here.
Is the HRM App free?
No. The HRM app will cost you ~$5 a year – less than a two pack of batteries. At the beginning, the app can be tried completely for free for 7 days without any strings attached. If you don't love it or there's issues with your setup, just cancel before the trial ends and you won't be charged a dime.
Is the HRM App also available on Android?
No. It's only available for iPhone and Apple Watch.
---
If you want to know more why I developed the app and how I'm using it, be sure to check my article on that as well:
---
---
Share This Article